when creativity meets technology
HAYKES WATCH by SIJBERS
HAYKES WATCH, DESIGN AND DEVELOPMENT BY SIJBERS
Haykes Watch, design and development by Sijbers, crafts a narrative of innovation, where every timepiece is a testament to the boundless possibilities when creativity meets technology. Experience time anew, embrace a future without limits, and adorn your wrist with a piece that transcends the ordinary, created by the vanguards of timepiece evolution.
Haykes design proposal with default LEDS. Copyright Sijbers productions 2023
contact Harrie
Investor Alert: Haykes Watch – Shaping the Future of Horology. Discover the Potential of Our Innovative Concept
Invest in Innovation: Haykes Watch – Transforming the Watch Industry with a Unique Vision. Secure Your Stake in the Future of Timekeeping.
LOOKING FOR INVESTORS
HAYKES WATCH CONCEPTS
Elevate Watchmaking

Unprecedented Potential

In a world obsessed with seconds, imagine a watch that measures time by the gentle rhythm of the sun. We're introducing a concept that invites you to embrace a more relaxed approach to life.
Our modern timepieces mark a departure from the relentless pace of seconds. Instead, they celebrate the beauty of a day's journey, not a race against the clock. It's a concept that aligns with mindful living and a deeper connection with time.

Explore Haykes Watch Concept – an innovative idea poised to redefine the watch industry. With immense potential, this concept offers a chance to shape the future of timekeeping. It allows for creative customization, making it a pioneering addition to the world of horology. Embrace this opportunity to be at the forefront of watchmaking and introduce a groundbreaking transformation to the industry with this Haykes Watch Concept.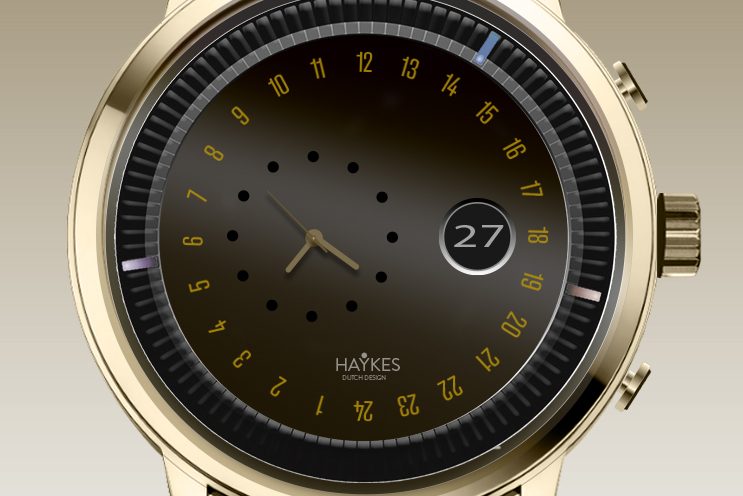 ABOUT US

Redefining Time with
Haykes

Watch Concept

Elevate Watchmaking with the Haykes Watch Concept: A Unique Vision with Unprecedented Potential. By choosing LED shapes (round, square, or rectangular) to complement your watch design, you'll be at the forefront of innovation in the watch industry.
Unlock the Future of Watchmaking
Elevate Your Watch Brand's Legacy

with this Haykes Concept

Find The Perfect Union of Time-Honored Elegance and Modern Innovation. Bridging the Gap Between Classic Mechanical Watches and the Essence of Time,
Unlike Computerized Smartwatches.

This innovative design fundamentally changes how we interact with timekeeping devices, offering a deeper understanding of the day's unfolding, making it a truly remarkable addition to the world of horology.
timepiece evolution
This Watch concept

maintains the timeless appeal

of a traditional timepiece

In its default view, Haykes Watch maintains the timeless appeal of a traditional timepiece. Three LEDs gracefully illuminate: one capturing the true solar time, another marking the moment of sundown, and the third heralding the arrival of sunrise

more to find at sijbers

WATCH DESIGN AND DEVELOPMENT BY SIJBERS:
Watch design and development by Sijbers crafts a narrative of innovation, where every timepiece is a testament to the boundless possibilities when creativity meets technology. Experience time anew, embrace a future without limits, and adorn your wrist with a piece that transcends the ordinary, created by the vanguards of timepiece evolution.

Execution with rectangular LEDS